AHA's Advanced Cardiac Life Support Course has been updated to reflect new science in the 2015 American Heart Association Guidelines Update for CPR and Emergency Cardiovascular Care. This course builds on the foundation of lifesaving BLS skills, emphasizing the importance of continuous, high-quality CPR. This advanced course highlights the importance of high-performance team dynamics and communication, systems of care, recognition and intervention of cardiopulmonary arrest, immediate post-cardiac arrest, acute dysrhythmia, stroke, and acute coronary syndromes (ACS).
Basic Life Support (BLS) is the foundation for saving lives after cardiac arrest. It is designed for healthcare professionals and trained first responders who provide care to patients in a wide variety of settings, and teaches both single-rescuer and team basic life support skills for application in pre-hospital and in-facility settings.
The AHA's Pediatric Advanced Life Support course has been updated to reflect new science in the 2015 AHA Guidelines Update for CPR and ECC. This classroom, Instructor-led course uses a series of videos and simulated pediatric emergencies to reinforce the important concepts of a systematic approach to pediatric assessment, basic life support, PALS treatment algorithms, effective resuscitation, and team dynamics. The goal of the PALS Course is to improve the quality of care provided to seriously ill or injured children, resulting in improved outcomes.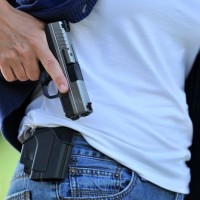 This 4-hour course has been developed for the beginner to advanced shooter to encompass a wide range of topics. This concealed carry course fulfills the training required to certify for an Arizona Concealed Weapons (CCW) permit. All instructors are certified by the National Rifle Association (NRA) and approved to teach the CCW cirriculum under the Arizona Department of Public Safety (AZ DPS) statutes. Upon successful completion of this course, you will qualify for the AZ CCW permit subject to eligibility verification by AZ DPS.
Historically, medical care was not provided to victims until law enforcement secured the scene. This practice is being replaced by Rescue Task Force (RTF), a patient-centric and life-saving approach. RTF is an aggressive response to an active shooter incident that provides rapid medical treatment at the point of injury to those who are injured. It is a joint response between police, fire and EMS agencies, but can be adapted to any agency, large or small, rural or urban. This training is ideal for front line EMS personnel and law enforcement officers. With basic understanding of language, roles and movements, trained persons will finish the class with a functional understanding and ability to perform this task.