Noir Tactical Group is changing our way of thinking and how we can best support our customers in all aspects.  We understand the need for training that is accessible, affordable, current, and applicable to our customer needs.  To do this, we continue to build a consortium of like minded organizations, sharing the same philosophy and vision as we do, across the country.  This consortium is building an enterprise beyond the resources previously available with any single organization.  
If your organization is interested in joining the growing consortium below, please contact us.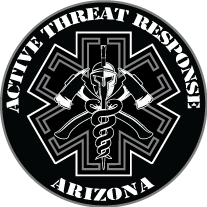 Active Threat Response – Tucson, Arizona
Our mission is to save the lives of both civilians and first responders from preventable deaths in today's rapidly increasing instances of violent and dynamic attacks. We strive to provide our students with the situational awareness and skills required to safely take action in the presence of aggressive and brutal actions from those who wish to inflict injury and death upon emergency personnel, and/or the civilian population. We aim for the lowest economic impact on those we train, while providing them with guidance and instruction from the most elite individuals from their respective fields. Joining this consortium of organizations helps to expand our reach and provide training to a greater number of individuals across the world.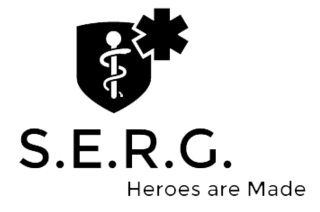 Specialized Emergency Resources Group (S.E.R.G.) – El Paso, Texas

Specialized Emergency Resources Group, LLC (S.E.R.G.) provides tailored and application specific medical education, risk management consulting, and dynamic mission specific support designed to meet the needs of public safety, law enforcement, military, and civilian organizations nationwide.  Our team of highly skilled personnel brings professional training, equipment, and support to your team's professional heroes.  In conjunction with Noir Tactical Group, we are poised to increase our consortiums presence in the Southwestern US and in turn offer our services to an ever increasing group of customers.  People are born, Heroes are Made.    
Black Iron Creative – Mesa, Arizona

Black Iron Creative is your source for all things design.  With over 20 years of experience in graphic design and digital media, we have the knowledge and ability to put your organization on the map.  Offering design services for the web, print and digital media, our team has a deep understanding of the full creative and production process.  Our ability to help clients see the full picture allows us to be a valuable marketing partner, ensuring the delivery of the perfect solution.  We are excited to have joined this evolving consortium and  have the opportunity to provide marketing and awareness of the valuable training these organizations are providing.